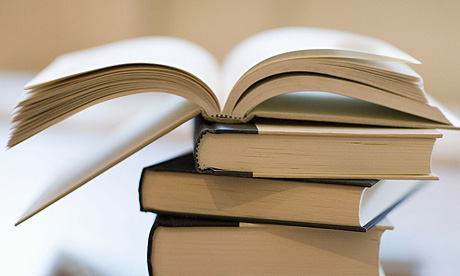 If you've written a kids' book, I'd love to take a look at it and possibly review it at my site!
JUNE 2014 UPDATE:
Looking forward do doing more reviews. Please note that due to workload and other commitments, I have had to restrict this offer to standard "32-page" picture books, NOT longer books, ie chapter books. If that's you, please read on… :-)
We have the perfect set-up here: 2 English-speaking kids with not enough English books, a mommy who loves to read, and a blog where I can tell folks about your book if we enjoy it.
If you have published a book and would like me to enjoy it with my children, please read the following…
The children are currently 6 (boy) and 8 (girl). They love almost everything if it's a book. :-)
Choose one book – the one you think my kids would enjoy most.
Choose a book that is simply wonderful; your very best work.
Shorter books are better than long ones at this point, but if you have a really wonderful chapter book, ask.
Ebooks in epub format work best on our ereaders; PDF isn't very good at all.
What you send must be a book – with covers, text, and illustrations (if applicable), professionally formatted and copy-edited.
Books must be appropriate for our Jewish family, so no explicit content from any other religion. (Books that teach respectfully about religion in general are fine.)
What happens when I get your book?
Because I'm not your mum (see comic at right), we should both know up-front that I might not love your book. That's just reality.
Here's the process:
I'll read it first before the kids get at it.
If I find more than a few errors, typos, or other problems, I'll let you know I can't review it. (If it seems like something my children wouldn't enjoy, I'll let you know why.)
I read it with the kids. This is the fun part!
Then, hopefully within a couple of weeks…

If we liked the book, I will write a short, honest review on my blog and provide an Amazon.com link so readers can buy the book (Amazon links pay me a small kickback towards future ebook purchases, and since I'm not getting paid for the review, this seems fair to me).
If we didn't like the book, I will email you privately to let you know it wasn't for us. I'll try to be honest and fair and let you know why we didn't like it. Not every book is everybody's cup of tea.
I promise that all reviews posted on my blog will reflect my honest opinion.
To submit a book for review, please email it to Jay3fer "at" gmail "dot" com. I'll bounce back a reply just to let you know I got it.
Looking forward to seeing some of the great things my readers can come up with!!!